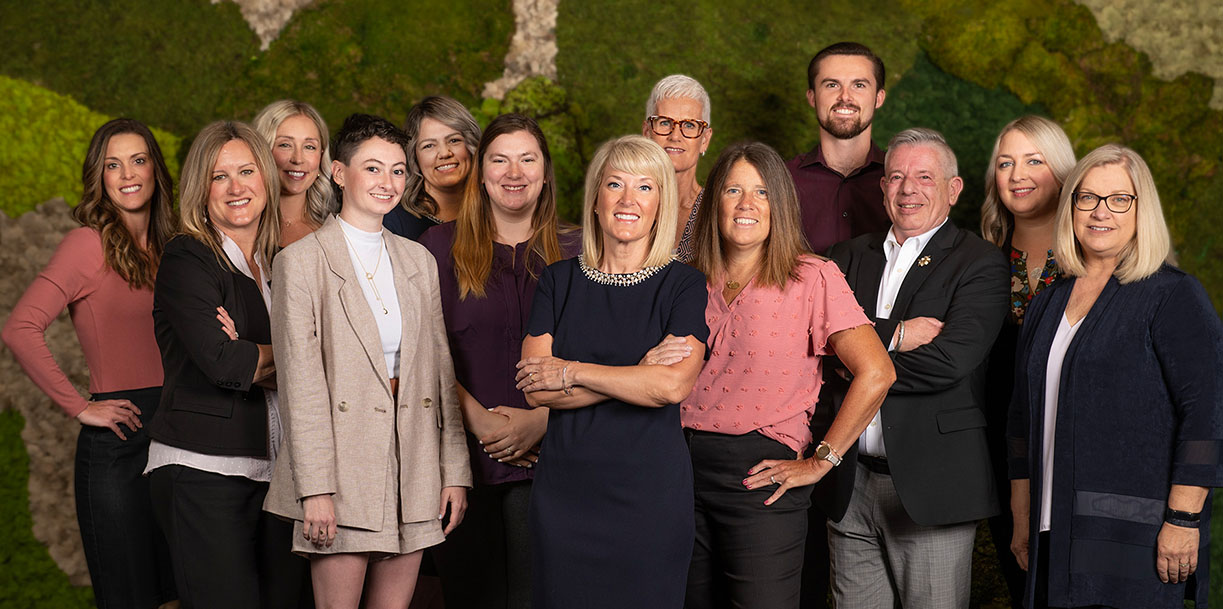 Building Financial Security and Planning for the Future
Worley Erhart-Graves Financial Advisors has been a tenant at The Pyramids for over 20 years. They are an independent, fee-only firm that aims to empower their clients to feel confident and secure in their financial future. We are proud to be their office home.
We caught up with Christina Kane, Marketing Coordinator, to learn more about the team at Worley Erhart-Graves FA.
Tell us about your company.
Worley Erhart-Graves Financial Advisors and its affiliate tax services firm, Smitson Erhart-Graves Tax Advisors, are women-owned. We are an independent, fee-only firm that aims to empower our clients to feel confident and secure in their financial lives. We provide comprehensive financial planning, investment management and tax services tailored to individual lifestyles and goals.
What's your suite number and how many employees work in your Pyramids office?
We are in Pyramid One, Third floor, Suite 1035. We currently have thirteen employees, but we are expanding our tax department and are actively looking for a CPA or CPA candidate.
What is something interesting about your business or staff, or what is something that sets your company apart from others?
A fun fact about our office – our office was all female for twenty years. In 2020, we hired our first male employee and hired our second male employee earlier this year. Our staff is passionate about our pets and animal welfare and is comprised of individuals with special gifts and talents that include a beekeeper, a digital artist, a Master Gardner, and several bakers of all things delicious.
What do you like about being a tenant at The Pyramids?
Our office has been located at The Pyramids for 23 years. We love that it is an Indianapolis landmark, easily accessible with plenty of free parking for our staff and clients. We enjoy the views and wildlife around the lake.
What renovation of the property/buildings is your team most looking forward to?
We have fitness challenges in our office so our team is enjoying the newly renovated fitness center and walking path around The Pyramids. We also hold quarterly workshops (open to the public) in conference rooms A and B and love the bright and clean lines of the conference room area in the lower level of Pyramid Three.
What is the most popular/frequent food eaten for lunch by your employees? 
Hands down, Starbucks! Our group likes coffee! We do enjoy being so close to numerous restaurants for our monthly staff meetings luncheons.
Thanks Christina, for taking the time to answer our questions, and for providing a valuable service to the residents of Indianapolis. We are proud to be the home of your headquarters.
Learn more about Worley Erhart-Graves Financial Advisors and how they deliver sophisticated financial planning and investment management services by visiting wefinancialadvisors.com
And for those keeping score, the favorite lunch spot tally is now…
Starbucks – 1
McAllisters – 1
Chipotle – 1
Chick-Fil-A – 1
Panera – 1